Yesterday Michael and I trekked into Washington to check out the 2023 Smithsonian Folklife Festival celebrating the Culture of the Ozarks.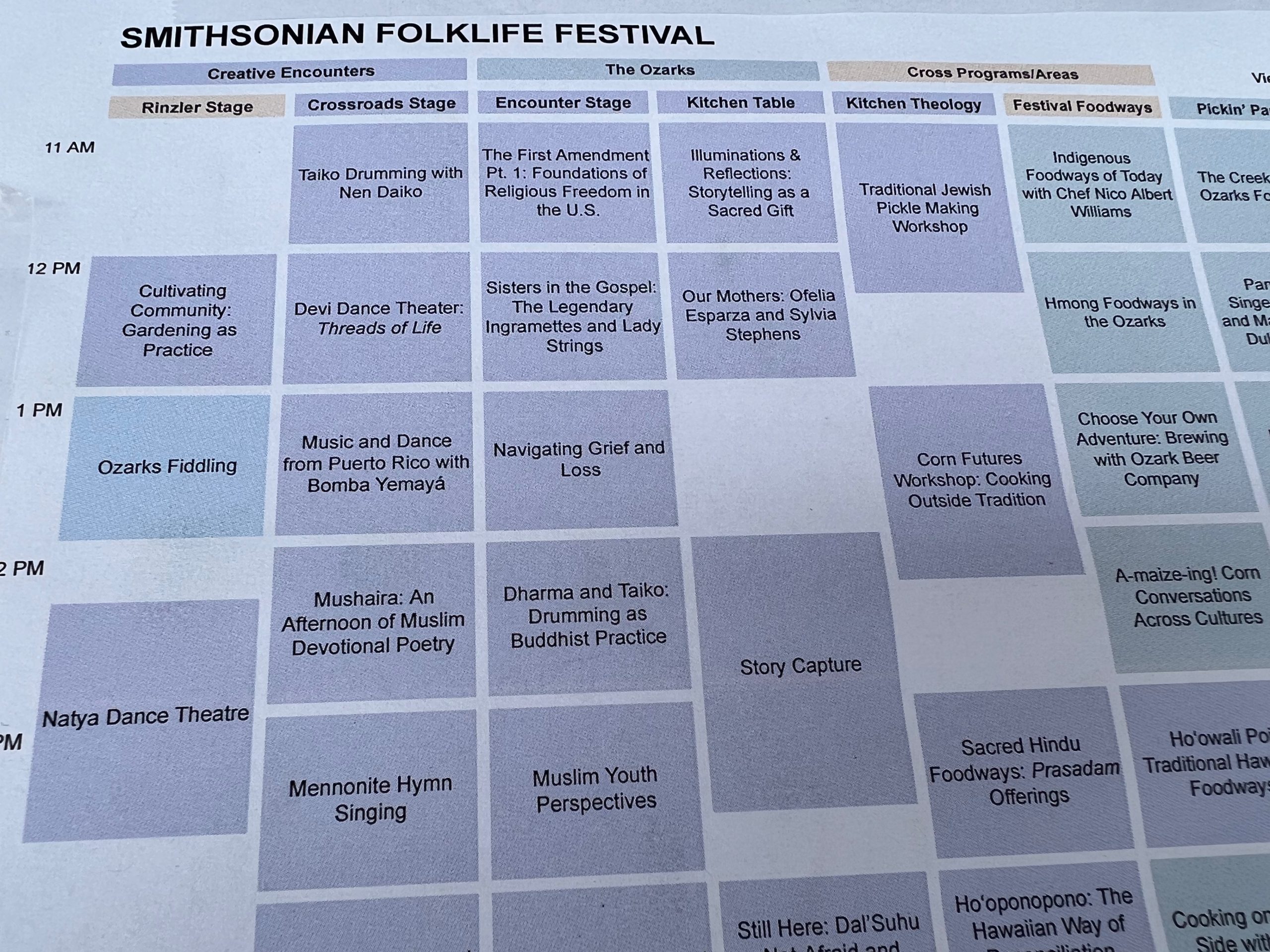 Held annually (except of course for the pandemic years) since 1967, the Smithsonian Center for Folklife and Cultural Heritage  brings together artisans, cooks, musicians, and storytellers from around the world for performances, demonstrations, and workshops.  Held on the National Mall, in conjunction with the National Park Service, the festival is open to all and generally runs for about two weeks.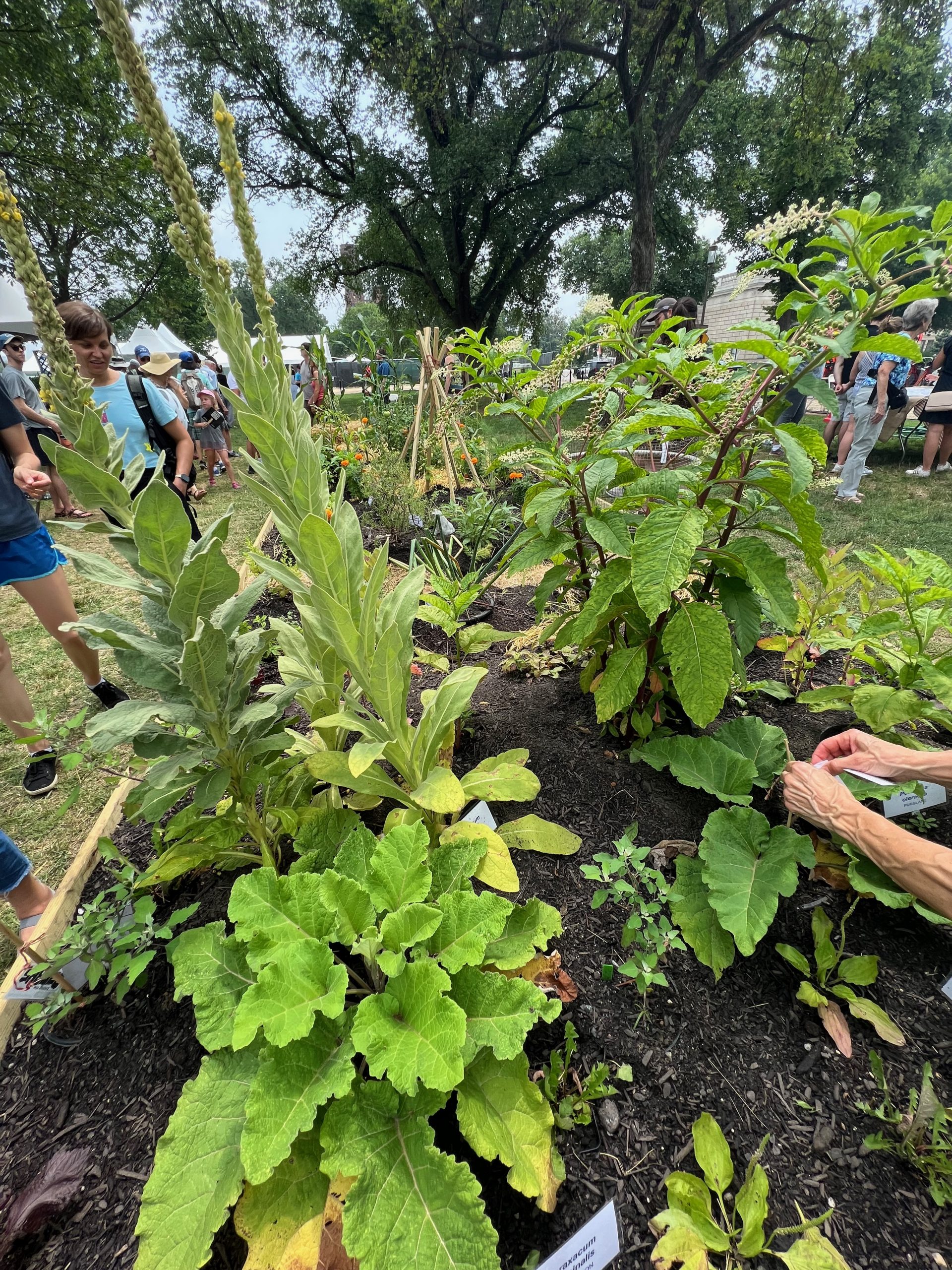 Yes, it was hot and humid, the air quality was bad and I don't like crowds –  but yesterday also served to remind me what incredible opportunities are available in the greater DMV area and sometimes you just have to get up and go!
The brilliant thing about the Folklife Festival is 1) the Mall is huge and 2) there are so many things going on at the same time that there was no standing in line.  From cooking demonstrations, to quilting, basket making, and a music tent complete with flooring for a little impromptu dancing it was a wonderful introduction to the Ozarks.
There was also lots of seating – not just at the venues but though out the area including picnic tables and sturdy hardwood rockers.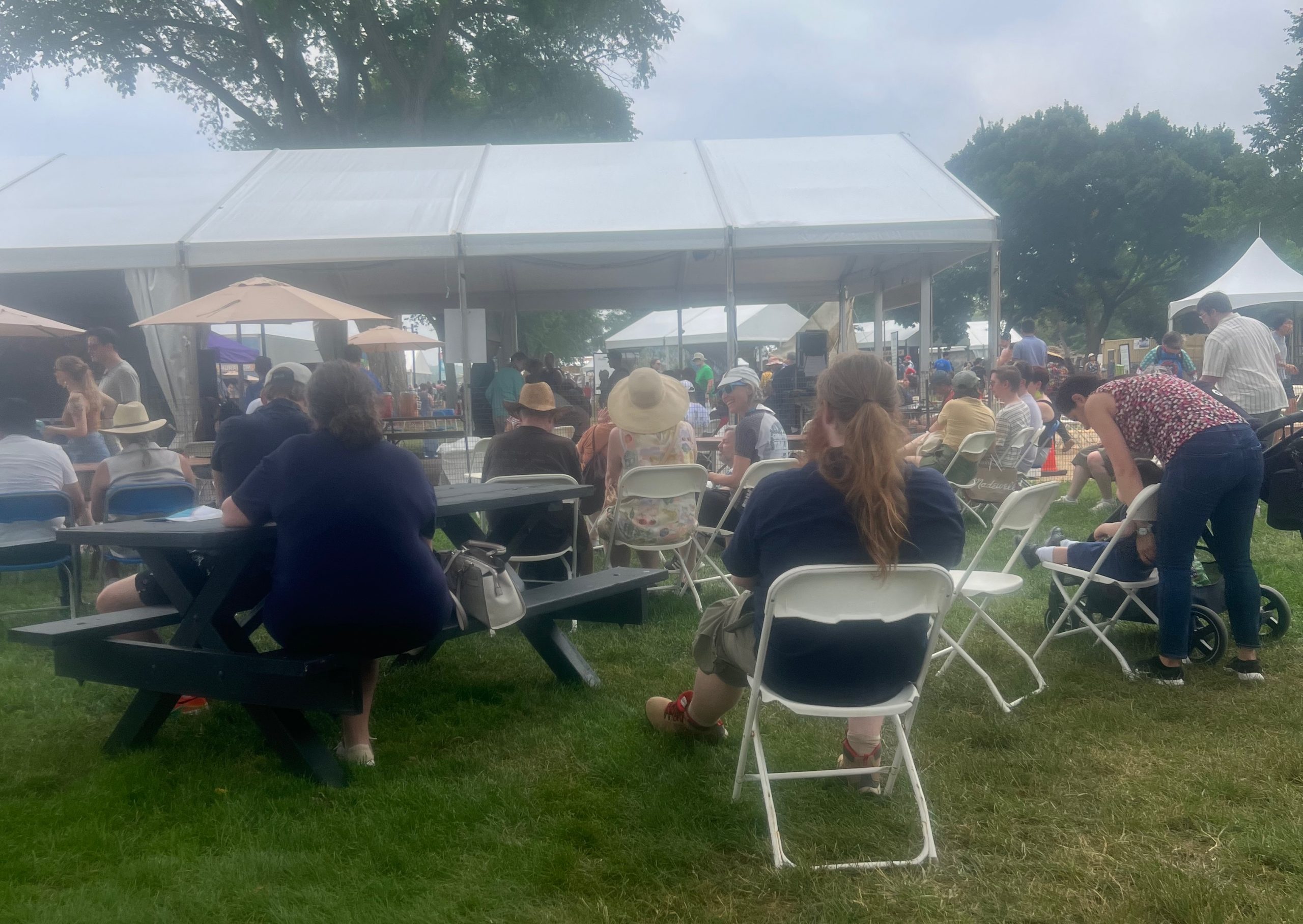 A few tips:  take Metro, take Metro, and take Metro.  Seriously, looking for parking just isn't worth it and the Smithsonian Metro station is ideally located.  Wear comfortable shoes, a hat, and pack snacks and water (I was seriously missing my backpack).
Check out the schedule ahead of time so you don't miss out on something you really want to see – like the indigenous cooking demonstration – or some of the night time only concerts.
In fact, I'm thinking about going back down tonight   . . .
Virginia