Armed with plans, permits, and my favorite contractor in place, we watched optimistically as our falling apart deck was demolished.  With that done, digging began for the footers to support our new covered porch.
Let me pause here for a moment to say when you add a roof to a porch it triggers a different set of building code criteria for the City of Alexandria.  Most specifically, and because of the marine clay rampant in Del Ray, the planned 3 ft footers became 8 ft. footers – all dug by hand because our narrow side yard would not accommodate any machinery.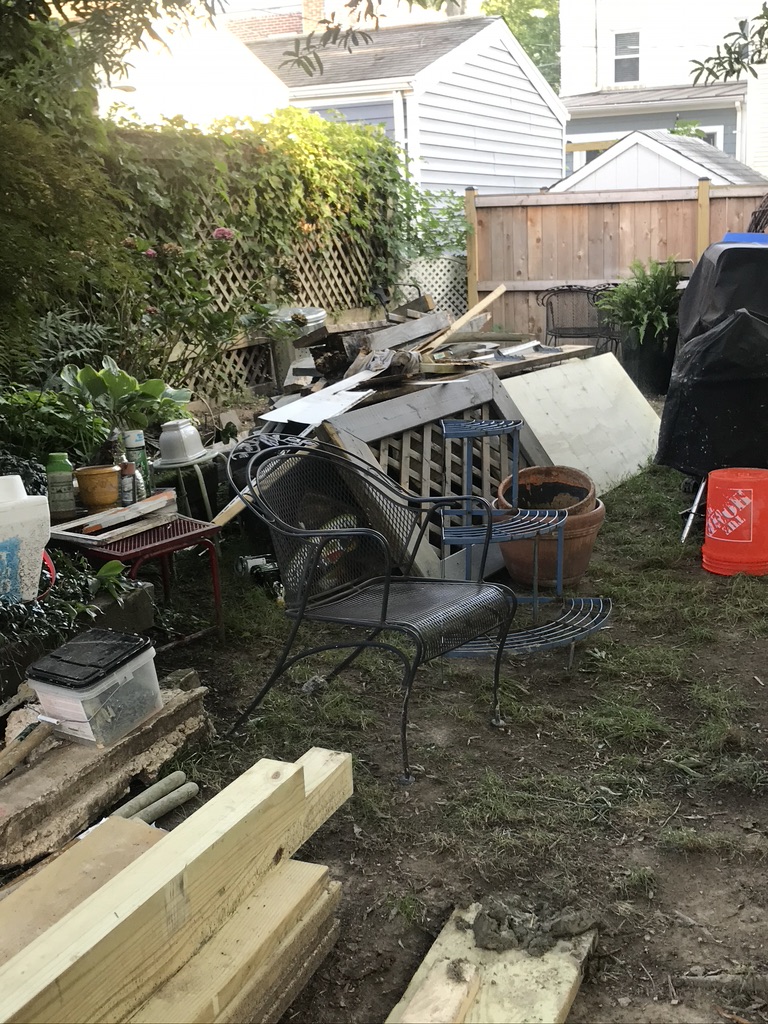 Needless to say it was a mess.  It rained (of course), there was mud everywhere, and the workers, bless their hearts, could have cared less about my garden and where they threw things.  That being said, I was grateful we were at least underway!
But when the framing finally got done – complete with steps and a roof – I knew our dream space was really going to happen.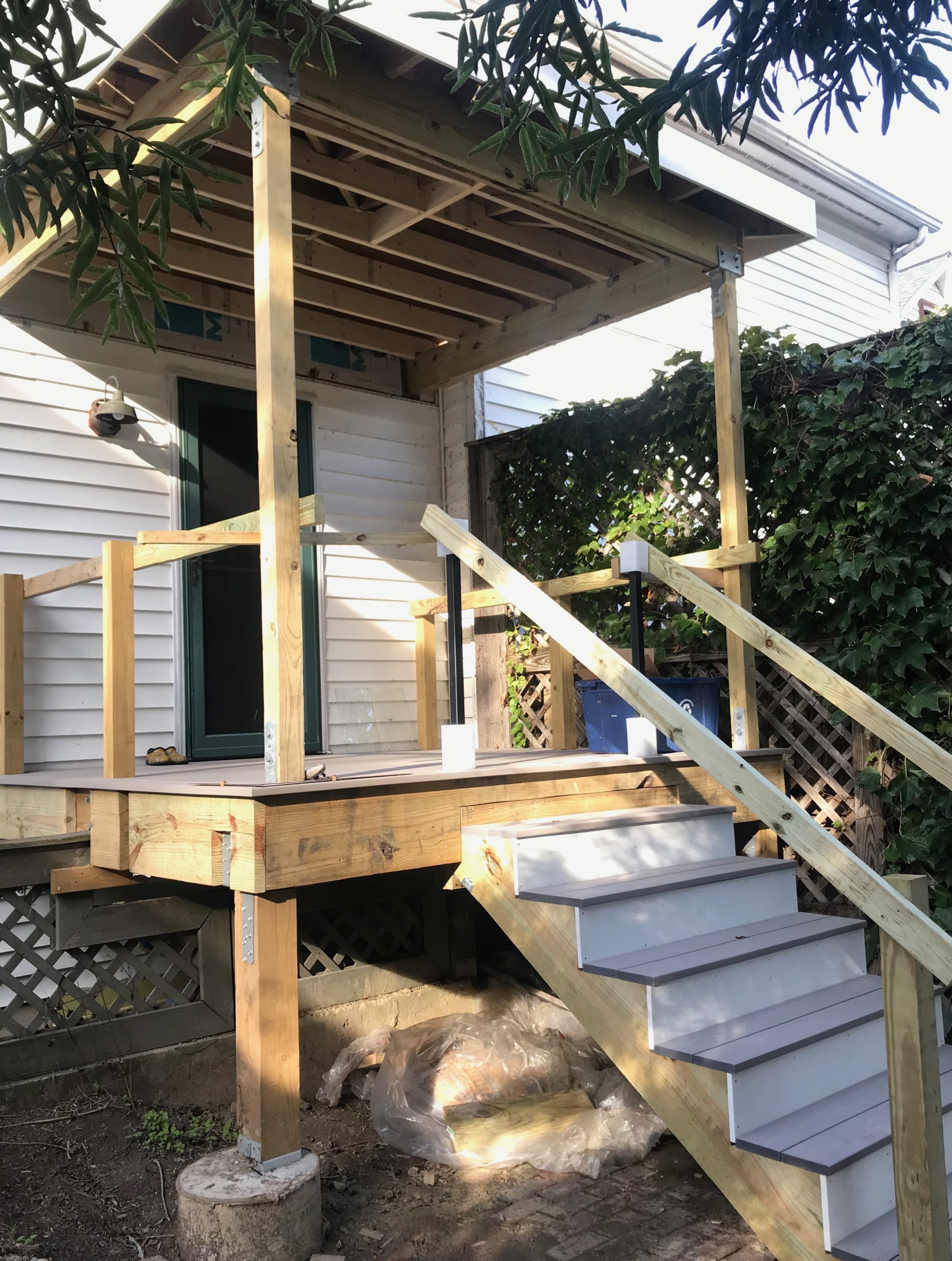 Next up – Part Three – almost to the finish line.