After seemingly endless months we bought patio furniture, strung lights on the pergola, installed a  Weber gas grill on the covered porch, and luxuriated in our new space.  All the while praying fervently that my garden would forgive months of neglect and abuse and rejoice with us in full and resplendent glory  – which it did!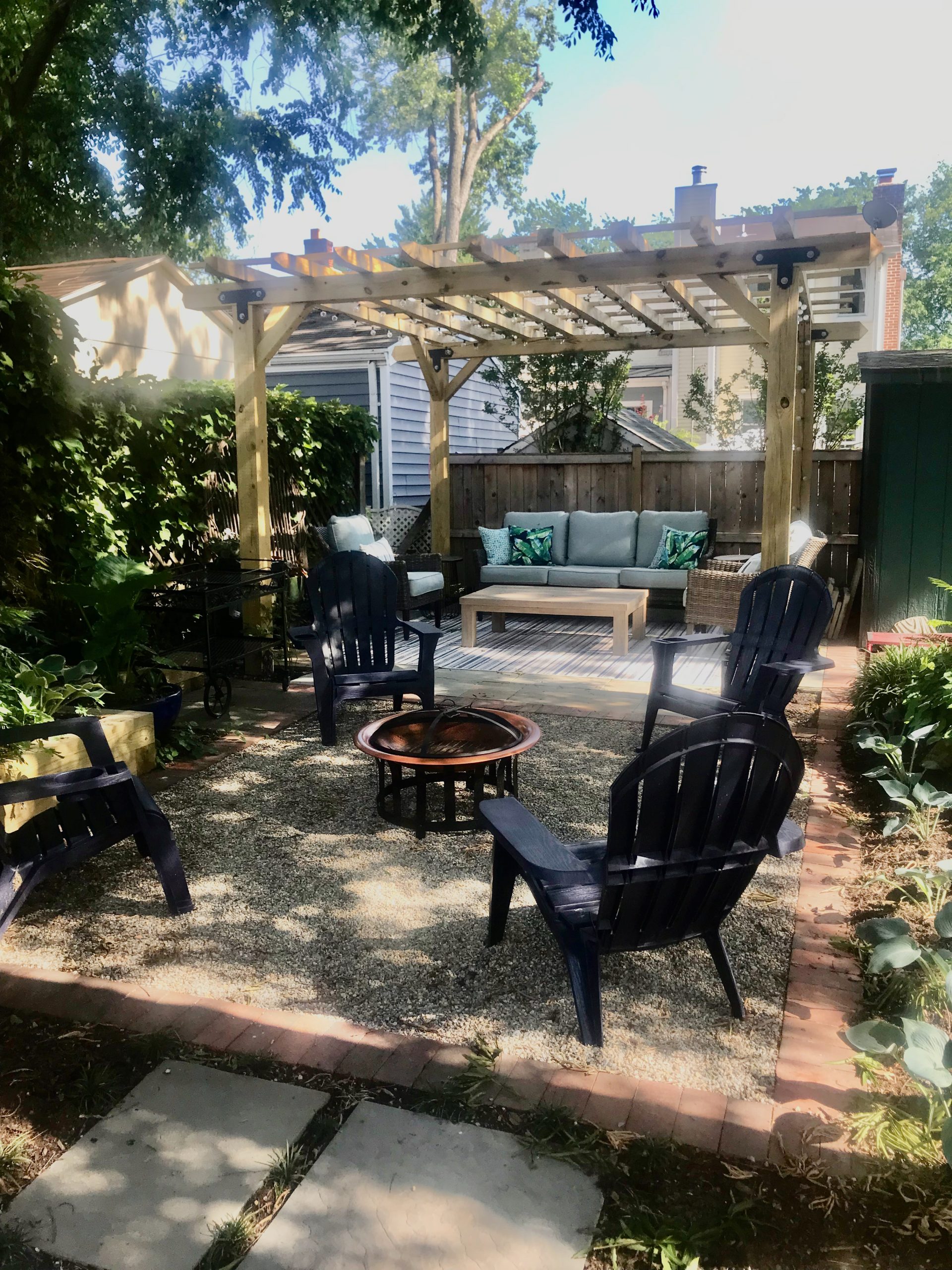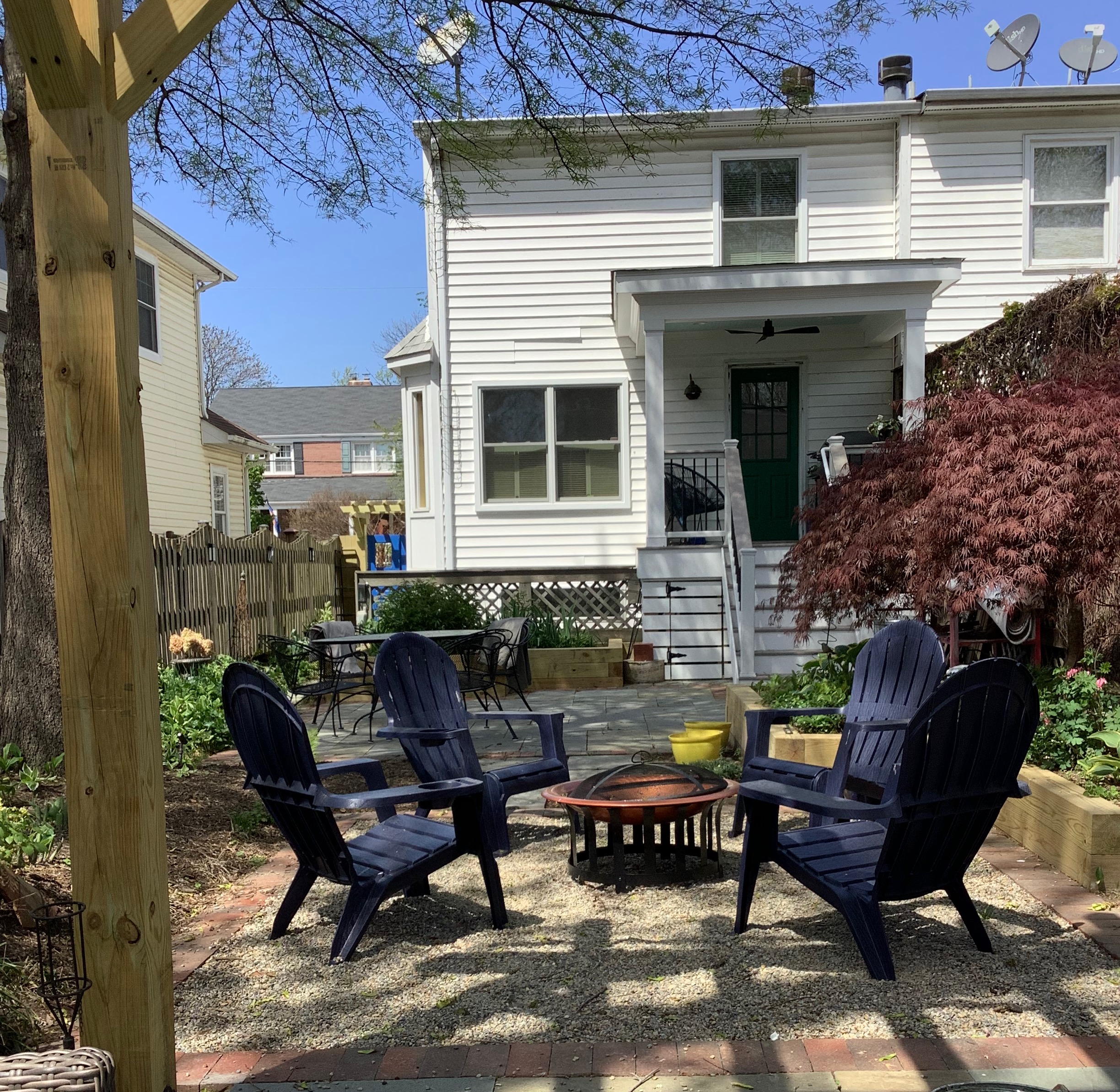 A covered porch, a space for dining, the more relaxed fire pit area, and arguably our favorite, the pergola – we finally have our dream back yard!
In future posts look for more details about our porch, patio furniture, powder coating, and the importance of transition spaces.
And, as always, if you are in the market to sell or buy – or know someone who is – please give me a call. I would love to hear from you.
Virginia